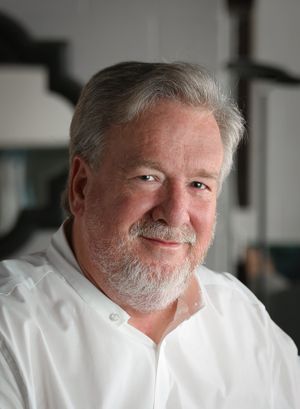 A Brief History
A Polaroid and an older brother who couldn't make the camera work; that's all it took to launch the behavioral disorder that has become Phillip's career. Ignoring almost unanimous advice from all his friends, "You're really good at this, you should be a photographer" and entertaining notions of engineering, the law and a fleeting dream of life as a Navy pilot (he saw Top Gun 17 times) he finally decided to embrace the gift and do the thing that he so evidently is.
After studying art at the Illinois Institute of Technology in Chicago he returned home to Georgia with a BS in Design and Photography and has spent the decades since producing work for his clients that routinely surpass their expectations.
Working as a location photographer in the architectural, corporate and industrial markets has taken him to assignments all over North and South America and Europe as well. From a magnificent estate in Monterey Mexico or a modern wood and stone getaway in the Berkshires, from a street cafe along the steps of Montmartre, a food court in The Louvre, or Piccadilly Circus in London, to high rise apartment communities in Atlanta, Nashville and Miami, he has come to love both the images and the process of producing them these assignments afford him. . Making sure his clients feel the same is one of his favorite parts.
Testimonials
Shelby G.
Phillip,
Wanted to share some feedback I've already gotten after sharing your photos with the Harlowe team this morning:
"This is why we use Phillip on all of our assets in the Southeast. He is the best of the best. Photography is our main driver of traffic…"
"Now I get why you want to bring him up from Atlanta to shoot!"
"Shelby, these are great! The colors of the sky from the fire pit angle are my favorite! "Just WOW"